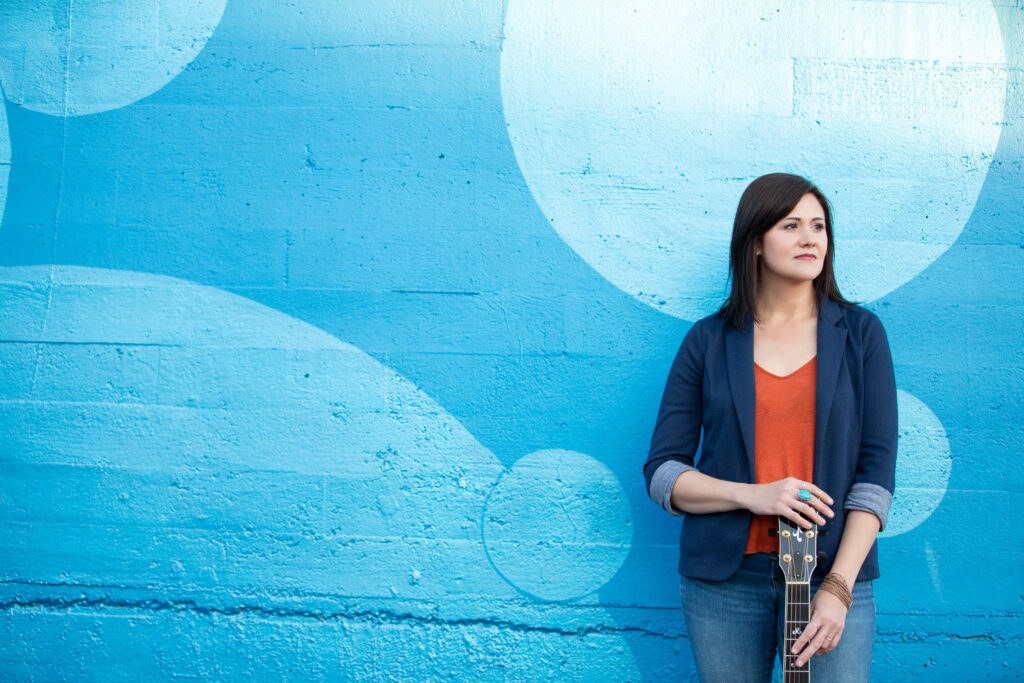 For more than a decade Thena Beam has had the joy of teaching voice and songwriting lessons. She began in 2002 as a teaching assistant for songwriting courses at the Thornton School of Music at The University of Southern California. After earning her degree in Jazz Performance at USC, in 2008, Thena accepted a position at the Los Angeles College of Music, where she founded the Songwriting Department, and taught a wide-variety of songwriting courses and vocal performance courses in rock, pop, country, and soul genres, as well as private vocal and songwriting lessons. From 2000 to 2012, Thena regularly performed original material with her band in the Los Angeles area, while releasing several albums. During that time she also worked collaboratively and as a session singer with artists and producers such as Michael Busbee (Grammy-nominated producer/songwriter; The Voice), Taboo (Black Eyed Peas), Will Gray, John Beasley (Grammy-nominated Jazz artist), and QD3 (Quincy Jones 3rd), to name a few. After five years of teaching at the Los Angeles College of Music, Thena relocated to the Sacramento area, where she enjoys the slower pace of life with her sweet husband and two boys. She is excited to teach new students, bringing her expertise in arrangement, artist development and live performance to her pupils. She loves helping students find their own voice, using her experience as both an artist and performer. Thena looks forward to building-up and inspiring fellow artists—and helping them along on their musical journey.

"Even before she started as an undergrad at USC, I knew that Thena was a supremely talented singer and songwriter. But what I could not have known was how much she would grow as an artist. A few years later I was asked to create a curriculum for vocalists at LACM and was given complete freedom to do so. One of my first (and best) ideas was to invite Thena to teach songwriting and to create a song-writing curriculum. She was extraordinary in this role and when she relocated a few years ago, she left a void that has yet to be filled. She also coordinated our mentorship program which sets up opportunities for our advanced students to shadow a working professional in their chosen field. In each of these roles, Thena performed with skill, passion, creativity and talent. In addition to her qualities as a professional, Thena is a person of nobility and virtue and a tremendous example to others."
Tierney Sutton – 9 time Grammy-nominated artist, arranger and educator
"Thena Beam has been the most encouraging, dedicated and insightful teacher, mentor and songwriter I've ever had. Her lessons transformed me from a voice student looking for a better voice into a working singer-songwriter, composer, lyricist and top-liner."
Mayu Wakisaka – signed artist & Top-40 songwriter, Tokyo
"Thena Beam is an exceptional teacher! Studying under her was a pleasure, and I learned so much about my voice, and my identity as a songwriter. She is extremely prepared and versatile, clear when explaining concepts, and patient, honest and understanding with her students. Thena can move from vocal technique, to songwriting, to jazz improvisation with no trouble at all. Anyone working with her is very, very lucky!"
Jade Giorno – independent artist, Italy/London/L.A.
"Thena is a wonderful vocal coach, singer, songwriter and performer. Every lesson I had with her was special. Not only did she teach me techniques to be able to sing better, but she also helped me to understand how to connect with a song. She is also a fantastic songwriting teacher! I did not know how to write a song until I met Thena, but after taking her lessons, I have a much better understanding of how to construct a song. Whatever genre of music you're working on, her knowledge of music history, theory and more, can help you find direction and achieve your musical goals. What I loved most about Thena's lessons was how she made me feel encouraged every single time. She is just amazing. Thank you Thena! If I lived nearby, I'd still take your lessons!
Yuko Amano-Saga – singer-songwriter, Las Vegas